Lies The Guardians Tell (Lies of The Guardians Book 1)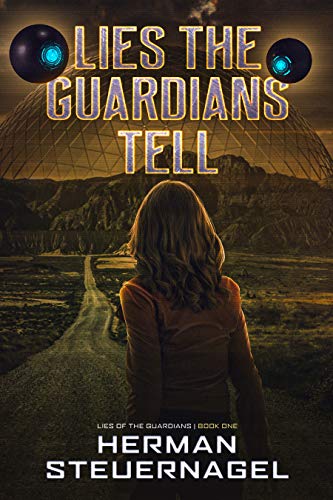 After a lifetime trapped behind buried truths, will the outside world steal her final breath?
Sierra Runar's future was supposed to be decided with one fateful test. But when she has a vision of a foreign land, unlike anything inside the Sphere, the inquisitive teen must face the reality of the Guardians' true intentions. When Sierra seeks the counsel of a wise friend, she's provided with a cryptic warning, and told that the answers she seeks lie beyond their protected world.
Shocked when her counsel is slain before her eyes, Sierra is forced to flee and escape into an allegedly toxic wasteland. She's plunged into a deadly hunt for forbidden secrets and stumbles onto humankind's last stand. Mastering her newly discovered powers may be their only hope against annihilation.
Can she reboot a dying revolution before artificial overlords delete her from existence?
Lies The Guardians Tell is the explosive first book in the Lies of the Guardians YA science fiction series. If you like bold heroines, captivating dystopias, and epic adventures, then you'll love Herman Steuernagel's pulse-pounding story.