A Gamer's Wish: An Urban Fantasy Gamelit Series (Hidden Wishes Book 1)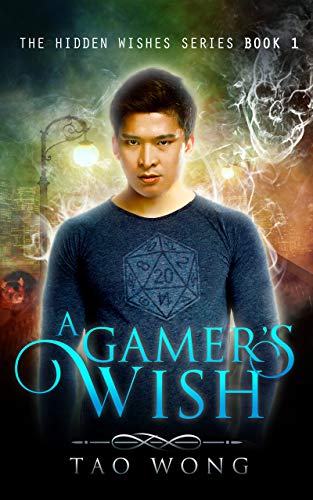 Given everything he could wish for – magic and a status screen – Henry will have to survive the hidden supernatural organizations after his ring of wishes.
Henry Tsien never expected the briefcase he purchased to change his life forever. The avid gamer is given an opportunity to make his dreams comes true by a trapped jinn, and it only required a single wish. Gifted the ability to cast magic and the innate knowledge real Magicians have to study to earn, Henry must make do with his new chance at life. Starting out as a Level 1 Mage with a status screen only he can see, Henry must learn the hidden secrets and histories of the supernatural world. All the while, he'll have to deal with aggressive supernatural groups who want the jinn's ring, learn how to fight back against monsters, level up his magic and pay his rent.